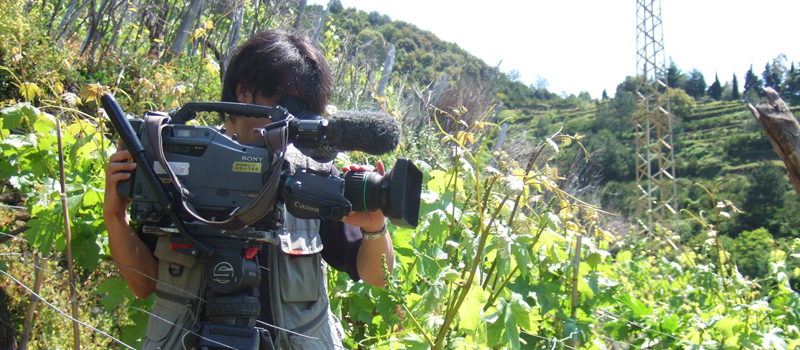 Winner of Coldiretti's 2010 Oscar Green national competition for innovation in agriculture, as the best Italian company for Territory Export.
Selected as Ambassadors of the Territory by Lega Ambiente
Protagonists of the documentary (45 min) "World Heritage: Cinque Terre" made by NHK (Japan Broadcasting Corporation) 2007.
In the project "The backbone of the 5 Terre", the collaboration of "La Sosta di Ottone III" with CheO and the photographer Adelmo Massola produced 6 videos on the life and challenges of winemakers in the 5 Terre.
Photographer Adelmo Massola spent a year filming Lise Bertram, Bartolomeo Lercari and their collaborators, during all phases of the work in the vineyard and in the cellar in Vernazza in the 5 Terre.